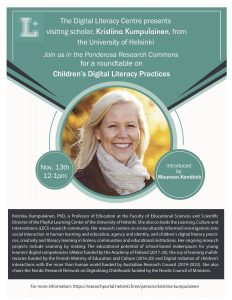 By yuya takeda on November 5, 2019
Dr. Kumpulainen's PowerPoint slides from the event can be found here: Kumpulainen (2019) Children's digital literacy practices The DLC roundtable session with Dr. Kristiina Kumpulainen took place on November 13th between 12-1 pm. For this event, we invited the attendees to read her recent publication for the discussion. Kumpulainen, P. K., & Gillen, J. […]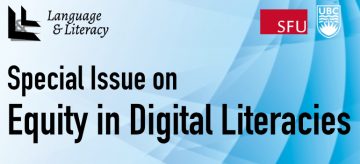 By yuya takeda on October 22, 2018
A special issue of the open access journal, Language and Literacy, emanated from this unique, jointly-sponsored conference held at the University of British Columbia Faculty of Education in  spring 2016 that brought together international scholars, Canadian scholars, and local community educators to address issues of (in)equities of digital literacies in homes, schools, and communities locally […]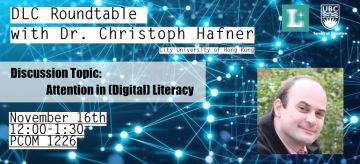 By yuya takeda on November 8, 2017
What challenges does the new digital age pose for educators across different contexts? How can we harness the potential of the digital to capture and sustain our students' diminishing attention spans? Three experts of the Digital Literacy Centre sit down with Dr. Hafner to try and answer these and other questions from the audience.
By yuya takeda on March 2, 2017
The LLED Graduate Research Conference is a biennial student-led conference. The conference is designed to provide opportunities for graduate students to gain conference experience, to share their work and also receive useful feedback from peers/conference participants.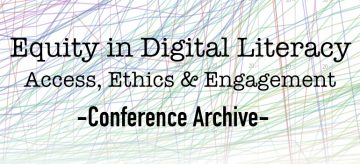 By yuya takeda on November 18, 2016
Equity in Digital Literacies: Access, Ethics & Engagement conference took place on May, 2016. This page is an archive of Keynote presentation videos. For a special themed issue of articles based on this conference, see: http://bit.ly/EquityInDigitalLiteracies