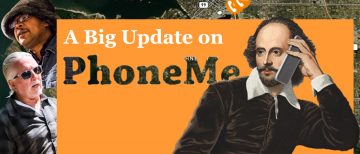 By yuya takeda on March 28, 2018
A recent visitor to LLED, dubzz poet-at-large, Clifton Joseph, left a poem on the Digital Literacy Centre's PhoneMe Project. Also, we are delighted that a LLED professor Carl Leggo recorded his poem dedicated to the Ponderosa tree next to Ponderosa Commons for PhoneMe project. Explore our map below and listen to amazing poems!
By yuya takeda on October 4, 2017
This is the List of Books we have in the LLED Print Materials Room (PCOM3121). Please feel free to borrow and use the books we have!
By dlclled on March 21, 2017
The DigitalDIY project was featured at the Provoking Curriculum Conference in February 2017. This is the abstract of the conference and a video of the presentation is coming soon.