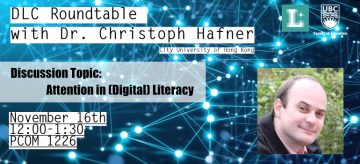 By yuya takeda on November 8, 2017
What challenges does the new digital age pose for educators across different contexts? How can we harness the potential of the digital to capture and sustain our students' diminishing attention spans? Three experts of the Digital Literacy Centre sit down with Dr. Hafner to try and answer these and other questions from the audience.
By yuya takeda on March 2, 2017
The LLED Graduate Research Conference is a biennial student-led conference. The conference is designed to provide opportunities for graduate students to gain conference experience, to share their work and also receive useful feedback from peers/conference participants.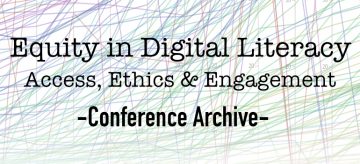 By yuya takeda on November 18, 2016
Equity in Digital Literacies: Access, Ethics & Engagement conference took place on May, 2016. This page is an archive of Keynote presentation videos.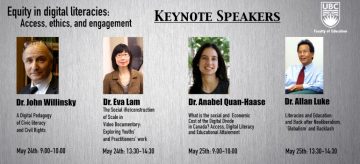 By yuya takeda on May 6, 2016
These keynotes are part of a two-day closed conference. Funded by SSHRC, UBC SPARC, the Department of Language and Literacy Education, and LLED's Digital Literacy Centre. Organized by Theresa Rogers, Jim Anderson, Ron Darvin (UBC) and Suzanne Smythe (SFU).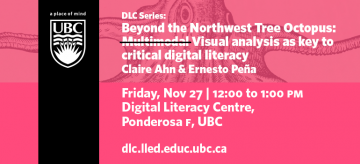 By yuya takeda on November 9, 2015
Developing young people's critical web literacy is of utmost significance, especially at a time when there is such ease of accessibility to the Internet. Because of this, some scholars and most curricular documents urge educators to teach young people to be critical navigators and consumers of the web.