Kyle Stooshnov
First-year PhD student in the Literacy Education program of Language and Literacy Education degree. Working as Graduate Academic Advisor for Digital Literacy Centre.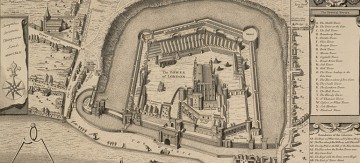 By Kyle Stooshnov on November 4, 2013
Here are two significant posts for Language and Literacy educators recently, concerning 21st century attempts to recreate experiences in 17th century England. First is the award-winning virtual world of pre-Great Fire London from Leichester's De Montfort University: Pudding Lane Production. Next, British linguist David Crystal and his son Ben present their research into the Original […]
By Kyle Stooshnov on October 7, 2013
Here is a link to the newly published eBook: an open-source field guide for teachers, students and anyone interested in digital literacy. Each chapter is presented as a blog, and all links are accessible through the main website on HASTAC.
By Kyle Stooshnov on October 7, 2013
Education Week: K-12 Leaders Shift From Protectors of Status Quo to Change Agents. Interesting things happening with technology used in K-12 classrooms in Wyoming, Michigan and Vancouver, Washington. Top players in the United States' education system come to terms that school mobile technology is no longer a top-down learning environment, but a place of sharing. […]
By Kyle Stooshnov on October 7, 2013
UK MBA from Nigeria: UK Universities Popular In Nigeria For Online Studies. Want to take part in one of the fasting grown economies? Go online and get an MBA from top UK universities. Blogger Leona Sharon discusses some of the misconceptions on the growing trend, and links to RDI Nigeria's Open Distance Education website. Posted on […]
By Kyle Stooshnov on October 7, 2013
Down the Hall. If you haven't tuned in already, here a chance to catch up with the latest EdTech commentary from Professional Development & Community Engagement program right here at UBC. Look forward to more news from podcasters David Roy and Fiona Czeschel in the DLC newsletter.