Kyle Stooshnov
First-year PhD student in the Literacy Education program of Language and Literacy Education degree. Working as Graduate Academic Advisor for Digital Literacy Centre.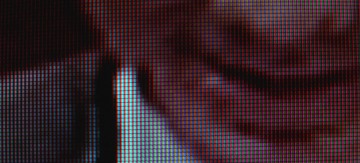 By Kyle Stooshnov on February 7, 2014
A new report by University of Leeds' Ibrar Bratt and University of Arizona (Tucson)'s Roberto de Roock explores the "sociomateriality" of video ethnography in the classroom. Please follow this link: Research in Learning Technology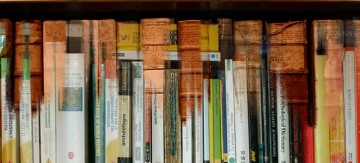 By Kyle Stooshnov on February 3, 2014
A recently released report from UNESCO's Education for All Global Monitoring promotes quality learning and teaching, calling for improvements for the 250 million children who will not finish school without being able to read, write or count well. Click this link for the full 2013/14 report: UNESCO EFA GMR.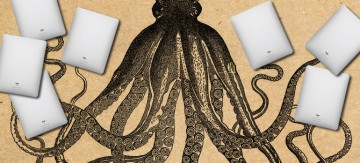 By Kyle Stooshnov on February 3, 2014
At a presentation from the Opening Minds 2014 conference in Chicago, Amanda Armstrong, the Program Coordinator for the Technology for Early Childhood Center, shares her criteria for assessing literacy app for young children. Find the Amanda's SlideShare presentation posted on Little eLit blog.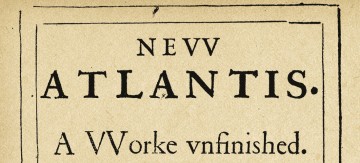 By Kyle Stooshnov on December 2, 2013
Since October 20, 2011, Scholarpedia has hosted a wiki-like weblog that offers peer-reviewed articles, sponsored by the site's editors and curators. Please read their latest post, Wikifying Scholarly Canons, to find out more about knowledge as it appears on the Internet.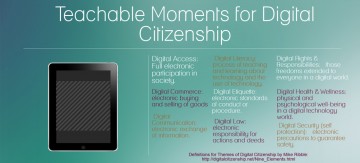 By Kyle Stooshnov on December 2, 2013
Jeff Dunn, the co-founder of Learn Egg website, shares a new resource for the digitally literate: How to integrate digital literacy into the classroom. The infographic, created by education blogger Nancy White using Piktochart, features Mike Ribble's Nine Themes of Digital Citizenship. Fortunately, as Piktochart allows for Creative Commons Attribution, we can share it on […]