Archives by date
You are browsing the site archives by date.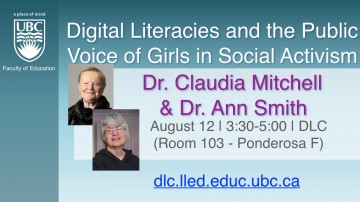 By Kyle Stooshnov on July 28, 2015
Please join the Department of Language and Literacy Education in welcoming guest lecturers Dr. Claudia Mitchell from McGill University and UBC Noted Summer Scholar, and Dr. Ann Smith, also from McGill University and the Managing Editor of Girlhood Studies journal. Their talk on Digital Literacies and the Public Voice of Girls in Social Activism will take […]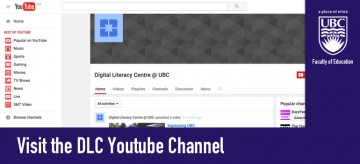 By Kyle Stooshnov on July 28, 2015
Thank you to the LLED 368: Multiliteracies in the Language Arts Classroom for exploring digital space around campus and filming your progress through the iPad app Ingress. See some of their work on the Digital Literacy Centre's YouTube page: https://www.youtube.com/channel/UCCcOUrhz5h2KynF_WBwBlcg.