Archives by date
You are browsing the site archives by date.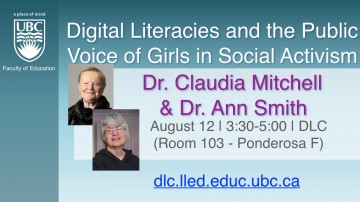 By Kyle Stooshnov on July 28, 2015
Located in girlhood studies as a discipline and with reference to Girlhood Studies, the journal, this presentation seeks to deepen an understanding of the relationship between new literacies and age-old issues related to how the voice of girls and young women has long been silenced collectively and individually.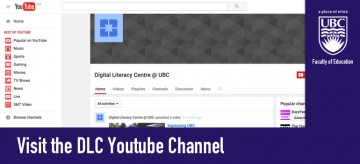 By Kyle Stooshnov on July 28, 2015
Thank you to the LLED 368: Multiliteracies in the Language Arts Classroom for exploring digital space around campus and filming your progress through the iPad app Ingress. See some of their work on the Digital Literacy Centre's YouTube page: https://www.youtube.com/channel/UCCcOUrhz5h2KynF_WBwBlcg.